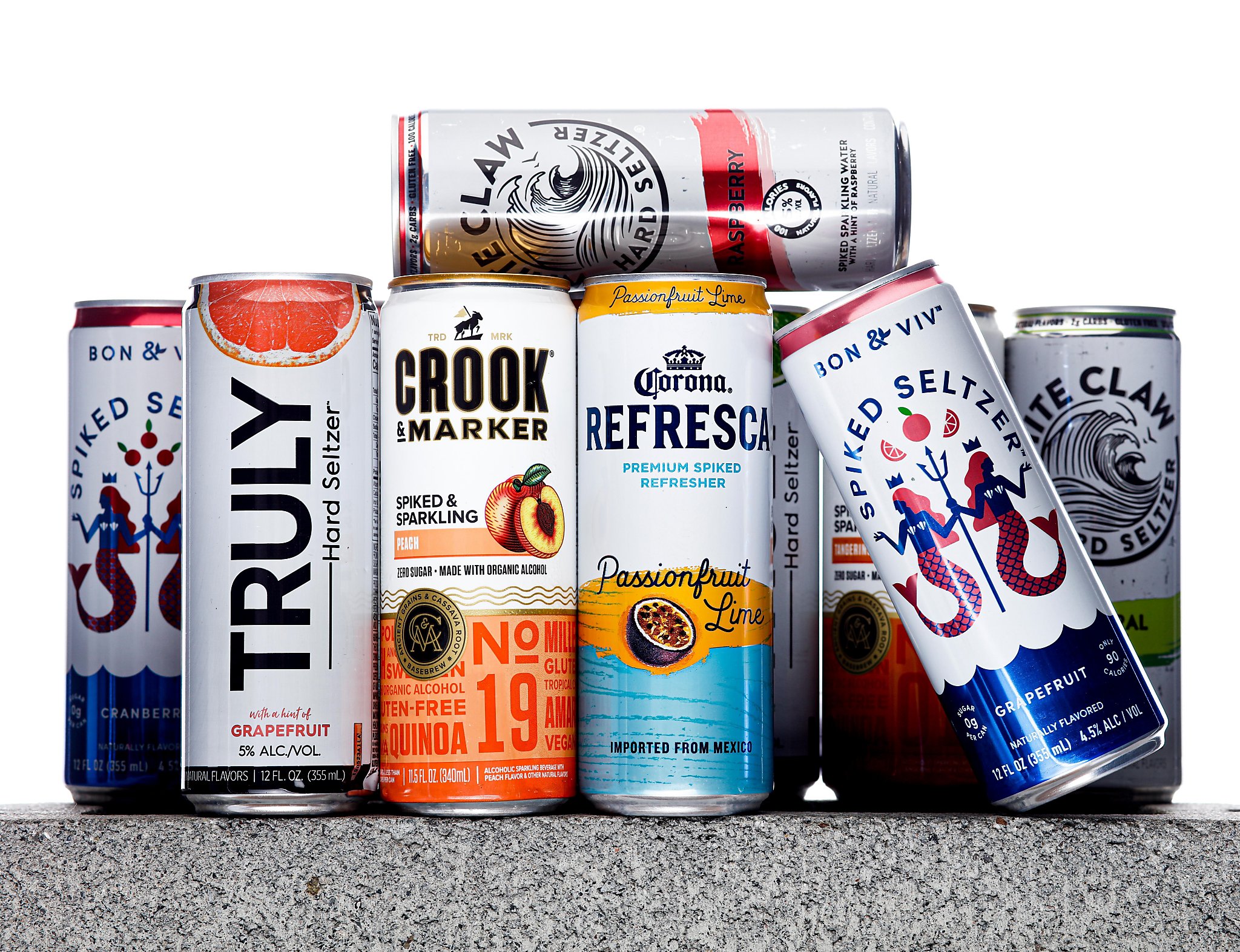 It's no surprise that someone figured out a way to make a light, low-cal, refreshing alcoholic beverage perfect for those hot summer days on the beach that we all know as seltzers. What is a surprise is that, with all the hype over "only 90 calories" seltzer drinks, is that the production of these alcoholic seltzers is something completely new that is just now starting to poke its head into the alcohol industry.
Everyone knows the big-name seltzers, honestly, the ones that most of us think of when we think of seltzer at all, White Claw, Truly, and now even big-name beer companies, like Budweiser are making Bud Lite Seltzers. It's no secret that people like seltzers! They're safe for those with gluten allergies, don't have all the calories that beer has, and are generally refreshing drinks.
Since seltzers are currently the next best thing, why are there only a handful of people making them? Obviously, we have the big named seltzers that have huge production facilities, but currently, there are only several other "small town seltzeries," with the newest one set to open in Charlotte this summer!
So how exactly does one open a seltzery? We're still trying to figure that out since it's a completely new realm in the alcohol industry, but we think we have the low down. Let's start with the process of making a seltzer: Much like the process for brewing beer, seltzer also has to be heated, cooled, flavored, fermented and stored. Most seltzers start with a simple sugar water base, followed by the yeast which eventually becomes alcohol after it's been stored and had time to ferment. Opening a seltzery is very similar to the process you go through to open a brewery in both the permitting side of things and the production element.
Is this the beginning of a new division of the alcohol industry? We would say yes. Though seltzer is produced similar to beer, it isn't beer and it isn't wine, so how would one go about getting the correct permitting to make seltzer? First, you call us! Since seltzer is still fairly new to the alcohol permitting agencies, they have had to adjust legislation and statute to account for seltzers. It is possible to get permitting for a seltzer; at the moment, North Carolina is treating the application almost the same as an ABC application for a brewery, since the process to make it is the most similar.
In North Carolina, if you plan to open a seltzery and have a taproom on site, you would need to apply for both commercial permits and retail permits with the ABC. Essentially, commercial permits allow you to make the seltzer, can it and ship it out to the local store; retail permits account for service, selling and consuming your seltzer on the premise. Confused? Don't worry, we're here 24/7 to answer any questions you may have about permitting or the laws about seltzer, give us a call or shoot us an email!